e-bestsellers.com contains documents for you to download in a variety of formats. Often there will be a web page version as well. We try to ensure that as many users as possible can open these documents. If you are unable to open a document, the following advice may be of help:
Regarding the product downloads, you'll need Adobe Acrobat Reader to open and read the PDF files. Most computers already have Adobe Reader installed. However, if your computer doesn't have it, you can get a FREE download of the latest version at:
http://www.adobe.com/products/acrobat/readstep2.html
(Note – Clicking this link will open a NEW window in your browser.)
Adobe Acrobat Reader has versions for both PC and Macintosh computers so PDF documents can be opened and read on either a PC or a Macintosh with Adobe Reader.
All products have been placed into a compressed archive to minimize their download time. Because of this, you will also need an "unzip" program already installed on your computer to open them.
PC Users: You could use WinZip (http://www.winzip.com). A free evaluation version is available here: http://www.winzip.com/ddchomea.htm
Mac/Linux Users: You could use StuffIt Xpander. You can find the free version is here but they also have upgraded versions with more features. http://www.stuffit.com/win/expander/
(Both links open in a new window.)
Make sure you are using the Latest Versions of Adobe Acrobat Reader and either WinZip or SuffIt in order to ensure a smooth download process.
If you have never used WinZip or are not sure how to use WinZip please watch this online video tutorial on how to use WinZip.
Click Here to Watch The WinZip Tutorial Video
Download Instructions:
Note: Product files and reseller package files are seperated as some people only want the products while others want to resell them as well. You will need to download BOTH the product files and reseller files if you want to also resell applicable products.
To download the product: left click on the text link that says "Click Here to Download (product name)" or you can also click on the product image. Some systems may require you to right click if you are unable to by left clicking.
To download the reseller package: for relevant products click where it says "Click Here to Download the Reseller Package". The reseller package is what contains the product sales page, images and resell rights. Not all products come with resell rights so if this link is not showing you cannot resell that product, you can only use it for your personal usage unless otherwise stated in the product rights.
Note: Reseller packages only contain all the material needed to resell each product such as graphics, images, HTML sales pages, etc. These may not contain the actual product. In most cases, you will need to download the product separately as stated above.
To start saving them to your computer, simply click on the link using your left mouse button. Once you do that a download screen asking you where on your computer you want to save the file will appear. Save each product file in the folder you created.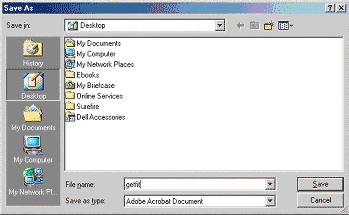 After you've finished downloading the first file, repeat the process for the rest.
Security Software: If you are using security software such as Norton or McAfee or other software, you will probably need to adjust your settings in order to be able to download. Then be sure to Grant Access to each product or your security software will block it from being usable online. Make sure to double check your browser settings and operating system also.
Ebook Fixer Software: Windows XP Service Pack 2 upgraded systems may need this ebook fixer software as well!
Additional Ebook Fix Report:
Here is an alternative free Permanent fix that enables you to read all the ebooks, both old and new formats that the XP SP2 update disabled. Just follow the directions as written and ebooks that formerly could not be opened, now open straight away, without having to reboot the PC. As a precaution, do a System Restore point before attempting to install the fix. Just click on the link below.

http://www.ezasmagic.com/SP2_Fix/
File Compressor:
Some operating systems may require a file download compressor. GetRight works with your web browser to help you download files from the Internet. GetRight can accelerate your downloads and can recover downloads if errors occur (resume downloading).
You probably thought installing Microsoft Windows XP Service Pack 2 was going to make your life easier. Then you realized most of your favorite ebooks stopped working! Or if you are selling ebooks you just noticed you started receiving complaints that your ebooks are not working?
Are you having problems like this when you open an eBook?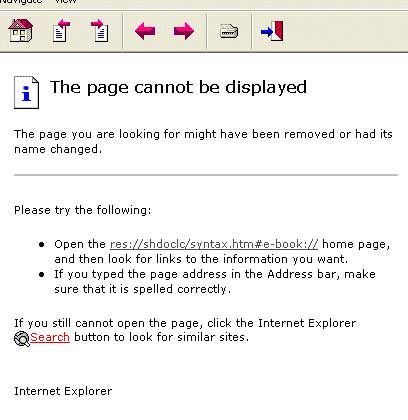 or maybe something like this?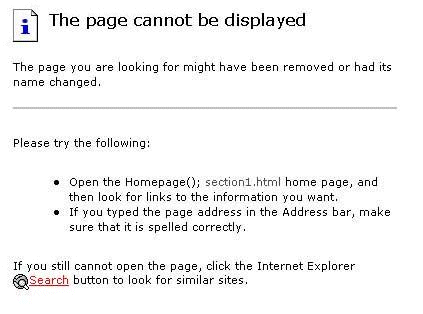 eBook Fixer will fix the problem with just one click of a button!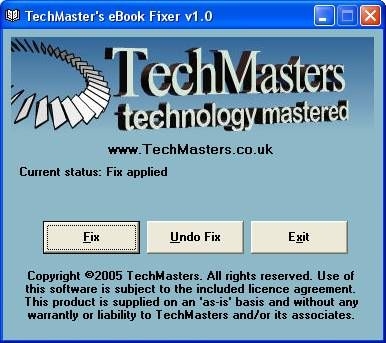 How does eBook Fixer work?
Just download the program, double click to start and click the 'Fix' button! That's it! Try your ebooks again and they should work just fine. If you ever want to restore your system to its previous state just click 'Undo Fix'.

Can I resell eBook Fixer?
Yes! and you can also offer Master Resale Rights to your customers! You even get a copy of the sales page and reseller licence in the download file to make things as quick and easy as possible.

Click Here to Download this software now at no cost as a www.e-bestsellers.com member. You can even resell it yourself if you like.
Document types
The following are the most common forms of documents available from the Department's websites along with links to sites where software can be downloaded for free.
Adobe Acrobat files- Portable Document Files (PDF) can be opened on PC and Macintosh machines. To read them, though, you need the specific Adobe Acrobat Reader software. This can be downloaded for free from the Adobe Acrobat Reader website.
Microsoft Word and Excel files (xls) - Microsoft Word (doc) and Excel (xls) documents can be opened by many but not all programs. If you are unable to open a document it could be that you do not have the appropriate software. To check the software on your machine, you can download a viewer from the Microsoft Viewer site for free if you are a PC user.
Macintosh users who do not have Microsoft Office programmes installed will have to either download a different version of the document if available or order a postal copy.
Rich Text Format files (RTFs) are an alternative text file to Word. They can be opened by a much wider number of text editors on PCs and Macintoshes. A disadvantage of these files is that they take longer to download for multi-page documents.
Saving documents
Internet browsers save documents in a variety of ways which can often be confusing, so if you want to guarantee saving a document you can do the following:
For PC users - right click on the link (a pop-up menu will appear) Scroll down the menu and click on 'Save Target As' You will then be prompted to choose a folder where you want to save the file Once you've saved the file and you want to open it, go to the folder you selected and double click on the file name.
For Macintosh users - hold down the mouse button until the menu appears and then follow the instructions as per the PC user.
Browser upgrades
We have aimed to make ParentsCentre compatible with all browsers. However, if you are using an older browser (a level 3.0 browser for instance), you may see inconsistencies in the presentation of pages. It may help you to download a newer version of a browser to improve your general internet experience.
The following browsers are available to download for free:
NOTE: you can contact our online support desk at support@e-bestsellers.com. Please include exactly what operating system, browser type and any errors you got when asking for help.
Thank and enjoy your PRODUCT!
Warm Regards,
Anne-Marie Ronsen
Word
Excel
Not Finding What You Need?
Did you just install Windows XP Service pack 2 and your ebooks stopped working?